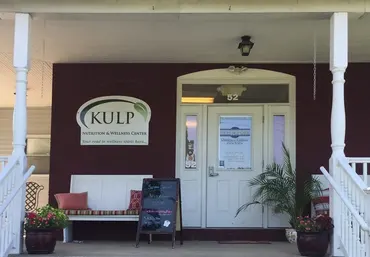 Nutrition & Wellness Center
Over the years, Dr. Kulp has taken great pride in expanding her education and expertise. The care we offer doesn't stop at chiropractic care. We also offer full, comprehensive nutrition and wellness services.

Kulp Nutrition and Wellness has been dedicated to helping you achieve specific health and wellness goals through comprehensive evaluations that help find the root cause to your specific health needs. Dr. Kulp combines skills, testing and expertise that span the wellness spectrum. We are committed to bringing you better health and a better way of life through educating you and helping you to implement the principles of wellness. Using diagnostic testing and cutting edge nutritional practices, we will assure you receive only the finest quality care.
Visit our Nutrition & Wellness Website

---
Nutrition Services

Dr. Kulp's philosophy has always been to treat the whole person. When the body experiences symptoms it can be a sign of a greater problem, something lying under the surface. Symptoms are signals that the body is out of balance. If we only treat the symptoms, the underlying causes may remain.
Dr. Kulp follows a Functional Medicine approach to treating you, the whole person. Something Dr. Kulp understands is that nutrition is more than looking at diet or supplements. It is a deeper look
into the individuals biochemistry, health history, genetics, lifestyle, exercise, stress and more.
Functional Medicine asks how and why illness occurs. It restores health by addressing root causes of disease.
Critical information is collected about your underlying factors that may be contributing to your condition. These include an analysis of your lifestyle, daily living habits, history of trauma and prior illnesses, environmental exposures, and genetic influences. You will be asked to complete an extensive questionnaire that covers topics not usually addressed in a traditional medical setting.
Dr. Kulp may recommend laboratory testing, including routine tests, such as a complete blood count (CBC), as well as less conventional tests, such as stool, saliva, hormone levels, and genetic testing. These tests help determine which biological processes may be functioning at less than optimal levels. This information is then compiled to develop a comprehensive customized plan of care to restore the patient to good health.
We do not treat disease. We treat people and their unique relationship to the world.
---
More Services We Offer:
Ideal Protein Weight Loss Program Read More
Thermographic Diagnostic Imaging Read More